Facebook: Here's How to Deactivate Your Facebook Account – How do I deactivate my Facebook account temporarily?
If you decide that you no longer want to use Facebook, it's easy to deactivate your account. When you deactivate your account, you're hiding all of your information on Facebook. No one will be able to contact you on Facebook or view the things you've shared, including your Timeline, status updates, and photos. If you decide that you'd like to return to Facebook, you'll still be able to reactivate your account and recover your old information.
To deactivate your account:
Click the drop-down arrow on the toolbar, then select Settings.

The Settings page will appear. Click Manage Account.

Click Deactivate your account.

Select a reason for deactivating the account. If you want, you can add more details in the text box below. When you're done, click Deactivate.

Select Deactivate Now.

Your account is now deactivated. You'll have the option to reactivate your account at any time by signing in to Facebook with your old account information.
Deleting your Facebook account
Deactivating your account does not fully delete it. When you deactivate your account, Facebook saves all of your settings, photos, and information in case you decide to reactivate your account. Your information isn't gone—it's just hidden. However, it is possible to delete your account permanently with no option for recovery.
You should only do this if you are absolutely sure you want to permanently delete your Facebook account.
To delete your Facebook account, follow this link to the Delete My Account page. If you'd like to save photos and posts from your account, click Download Info. Then click Delete Account.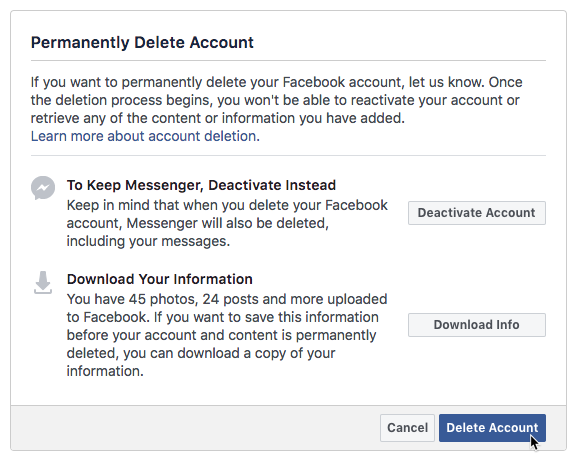 Managing Your News Feed
Managing your News Feed
While Facebook doesn't allow you to customize what stories you'll see first in your News Feed, it does offer some tools to help control what posts and updates can appear in it.
Unfollowing and unfriending
If you ever decide that you'd like to stop seeing updates from certain friends, you can unfollow their posts. To unfollow a friend's posts, locate and select the drop-down arrow on a post, then select Unfollow. Even though you're unfollowing a person, note that you're still friends on Facebook.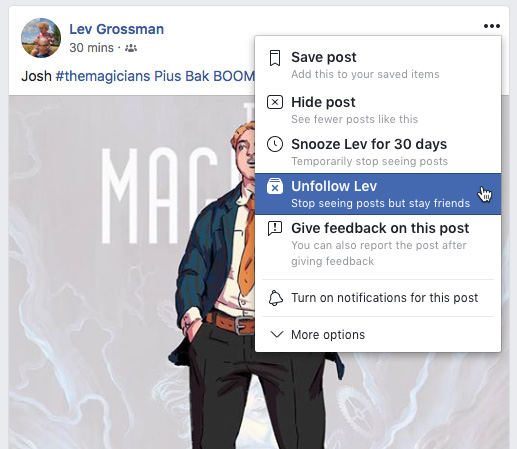 If you no longer want to be friends with someone on Facebook, you can go to that friend's Timeline and select Friends > Unfriend. This means you will no longer receive any updates from this person. It also means this person will no longer be able to see any of your nonpublic information.

Likes and your News Feed
Whenever you like something on Facebook, you're also subscribing to a Facebook page.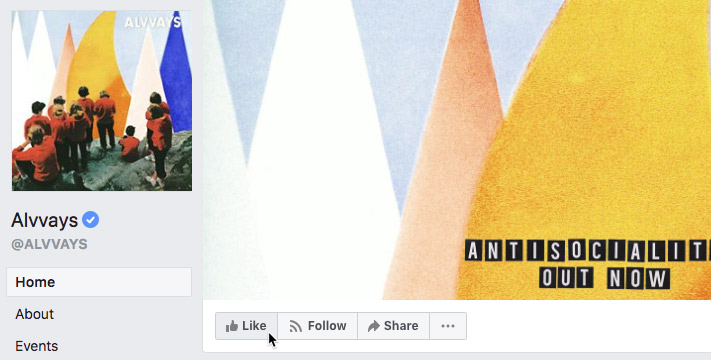 This means updates and advertisements from anyone or anything you've liked—including businesses, celebrities, bands, movies, and TV shows—can appear in yourNews Feed. If you frequently like things on Facebook, your News Feed can easily become overwhelmed with advertisements rather than updates from your friends.
To unsubscribe from a Facebook page you've liked, locate and select the drop-down arrow on a post, then select Unfollow.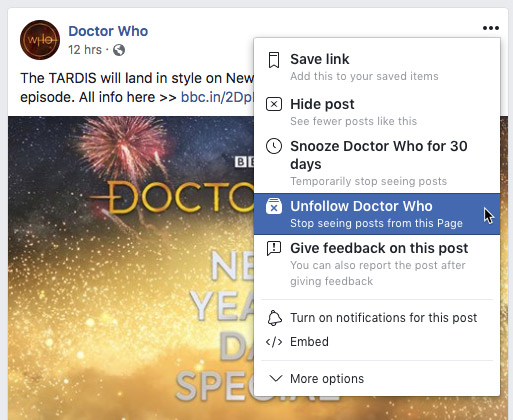 How to Deactivate My Facebook Account
Who says you cannot deactivate your Facebook temporarily or better still delete Facebook account permanently? Even though we agree that Facebook is the easiest way to keep in touch with our loved ones, we may be biased by thinking in that direction.
I remember what a friend posted before he deleted his account and I quote "I once had a life until someone asked me to create a Facebook account" – It sounded funny but true.
You hardly keep in touch, no visitation, no hang out, just you and your device. That's that on that so let's see how to deactivate your Facebook account and take a break from this Facebook thing.

How Deactivate Facebook Account
You can deactivate your Facebook account temporarily and choose to come back whenever you want.

To deactivate your account:
Click the account menu  at the top right of any Facebook page
Select Settings
Click General in the left column or visit: web.facebook.com/settings?tab=account
Choose Manage your account then follow the steps to confirm
Note: When you deactivate your account, you can always reactivate it back and no one will connect with you through out the deactivation period – no one will see your activities, profile and etc.
Disclosure
: This post can contain affiliate links, which means that if you click a link and buy anything we suggested, we may earn a fee. Read more about Affiliate disclosure
here
.
We believe and sincerely hope that this post was helpful to you, please show your support by sharing it with your families, acquaintances, friends, and relatives who might be in a dire need of this help-guide via Facebook, Twitter, as well as on Instagram platform using the social buttons on this page.
Copyright And Warning:
Published contents (including posts and media) on this blog may not be reproduced, redistributed, republished either in whole or in part without due permission or acknowledgment from the Quick News Ng administrator.

The blog posts and other content on this blog is written and published with good intentions. If you own any of the content and believe that your copyright was violated or infringed, please ensure you contact us via [coolieecoldex(at)gmail.com] to file a complaint, and actions will be taken with an immediate effect.