Use Facebook's extensive user base of over two billion potential customers to build a list of subscribers for your email marketing list. You can do this by adding a MailChimp sign-up form to your Facebook page.
Here's How It Works
When users fill out the sign-up form through your Facebook page, their information will be added to your MailChimp subscribers list. After you set up the form, users can select the Email Newsletter tab from the left column of your page to fill it out.
The admin of your Facebook page is the only one who can add the sign-up form. You must first integrate Facebook with your MailChimp account to add a form. Also note that sign-up forms are only visible on the desktop version of Facebook, not mobile.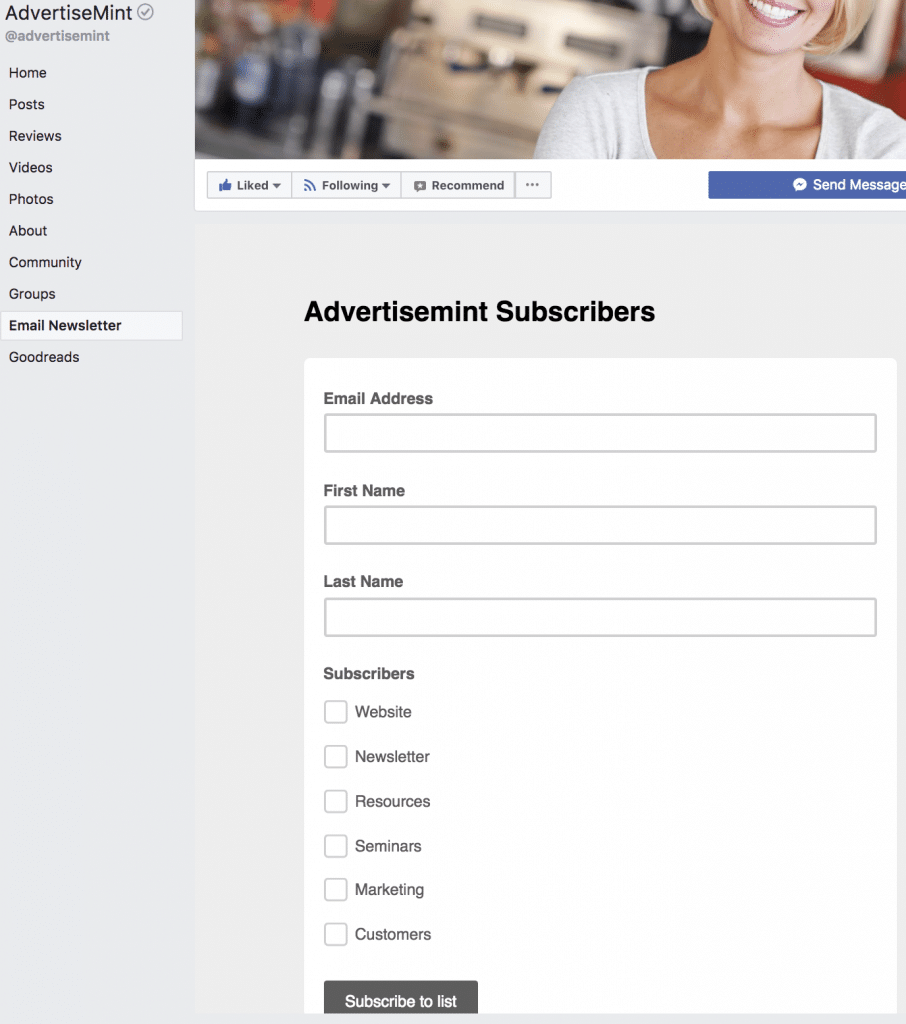 Users can access your sign-up form by clicking on the Email Newsletter tab on your page's left column.
How to Add a MailChimp Sign-Up Form
Step 1: Log in to your MailChimp account, select your profile name, and then select "Account" from the dropdown menu.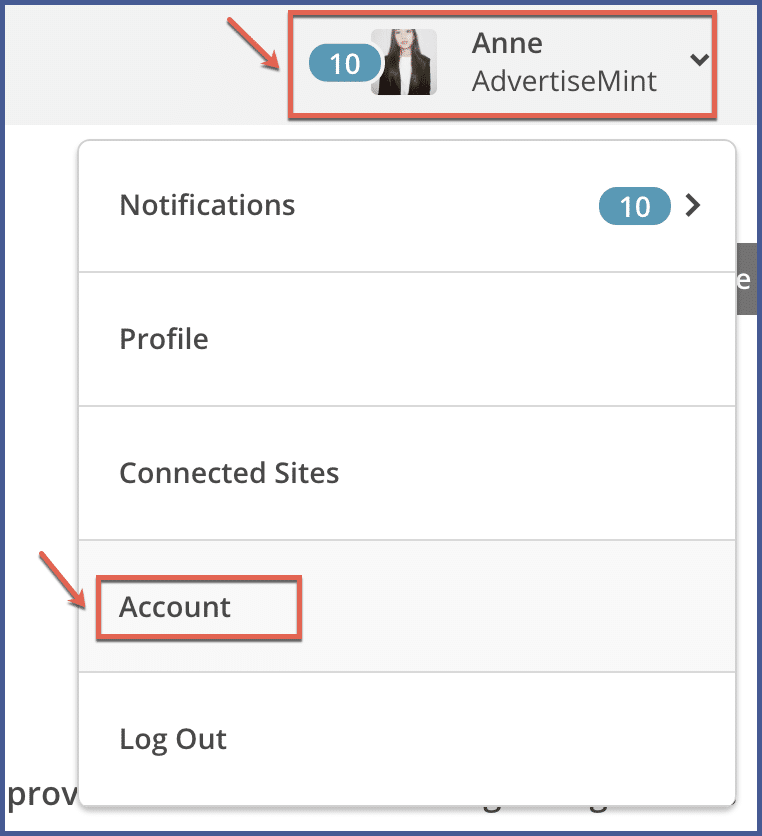 Step 2: Select "Integrations."

Step 3: Select the Facebook page you want to use from the "Page to use" dropdown menu.

Step 4: Choose which list you want to add your Facebook subscribers to from the "List to use" dropdown.

Step 5: Select "Yes" under the "Use signup form" tab.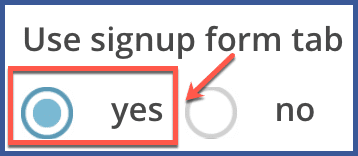 Step 6: In the "Form theme" dropdown, select which style you want to use for your form. You can either choose your MailChimp theme or the Facebook-esque theme, which matches Facebook's look and design.

Step 7: Type in the name you want to give your tab label.

Step 8: Save your form.

MailChimp is a valuable resource when used with Facebook. Not only can you create sign-up forms, but you can also create Facebook ads on MailChimp.
Disclosure
: This post can contain affiliate links, which means that if you click a link and buy anything we suggested, we may earn a fee. Read more about Affiliate disclosure
here
.
We believe and sincerely hope that this post was helpful to you, please show your support by sharing it with your families, acquaintances, friends, and relatives who might be in a dire need of this help-guide via Facebook, Twitter, as well as on Instagram platform using the social buttons on this page.
Copyright And Warning:
Published contents (including posts and media) on this blog may not be reproduced, redistributed, republished either in whole or in part without due permission or acknowledgment from the Quick News Ng administrator.

The blog posts and other content on this blog is written and published with good intentions. If you own any of the content and believe that your copyright was violated or infringed, please ensure you contact us via [coolieecoldex(at)gmail.com] to file a complaint, and actions will be taken with an immediate effect.