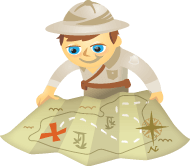 Does your Facebook audience respond well to image posts?
Have you thought about sharing your Instagram posts on Facebook?
Publishing select Instagram posts on your Facebook page adds variety to your feed and can improve organic reach.
In this article, you'll discover three ways to share your Instagram content on Facebook.
Why Share Instagram Content on Facebook?
With the Facebook algorithm giving news feed priority to posts from friends and family, many businesses are seeing reduced organic reach. Fortunately, there's a way to reach more people on Facebook without paying for advertising: by using Instagram.
Take a look at the Facebook Insights for four different post types on a Facebook page for travel brand Azur Vibes, which has 2,000 followers. The post types shown in the image below from top to bottom are 360 photo, article link, video, and Instagram.
As you can see, the Instagram post had more than double the organic reach compared to the other three post types. It also reached almost double the number of page followers for this Facebook page.
Yes, there are many other factors that influence reach, such as the text, image, time of day you post, the content's topic, and so forth. But there's enough evidence to support the idea that regardless of those variables, Instagram posts almost always get more reach.
Here are three ways you can publish your Instagram posts to your Facebook page. Consider trying each of the three options and analyzing your results with Facebook Insights.
#1: Publish the Instagram Post URL to Facebook
If you like to post different content on each of your social platforms (that is, you don't like to blanket-post the same thing at the same time across all of your channels), this is a good way to share your Instagram content on Facebook.
With this tactic, you copy the post URL from Instagram and paste it into your Facebook update. This gives you the opportunity to schedule your Instagram content to go live at the ideal time of day in Facebook's native scheduling system.
To get started, copy the URL from the Instagram post you want to shareon Facebook.
Then paste the URL into your Facebook page status. Here's what the post will look like once the post renders:
Next, delete the Instagram URL from your post and write your status update.
Using Facebook's scheduling system rather than tools like Hootsuite or Buffer allows you to enhance the post with the "what you're doing or how you're feeling" options, add check-ins, and so on.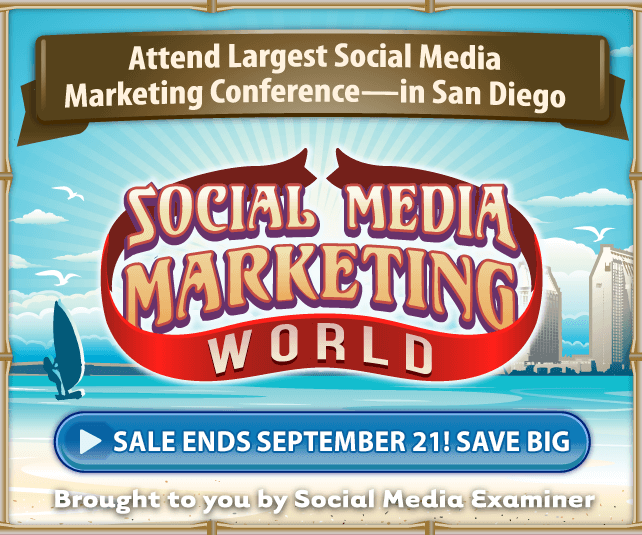 #2: Use the Instagram Embed Code to Post on Facebook
This technique is a slight variation on the one above. You may see better reach this way, so test it for yourself and see if it makes a difference.
Tip: This is also a great technique if you want to embed Instagram posts into your blog articles or website pages.
Find the Instagram post you want to share and click the … icon in the lower-right corner to get the Instagram embed code.
In the pop-up menu that appears, click Embed.
You'll then see the embed code for the post. Click the green button to copy it.
Now go to your Facebook page and paste the code in a new status update.
Once the Instagram post renders, delete the embed code and compose your Facebook post text.
Then schedule your Facebook post for a specific time and click Publish. Now sit back and watch your organic reach grow!
#3: Use the Post to Facebook Option on Instagram
The third way to publish Instagram posts to Facebook is to use the automatic Post to Facebook option when you create a new Instagram post.
The downside is that you can't schedule it (it will post immediately to Facebook) and it will replicate the text of your Instagram post. Instagram posts are often written in a different style and use more hashtags than Facebook posts. Also, the page and people tags you use on Instagram won't always work on Facebook.
However, it's still worth trying to see if it will work for you.
To post to Facebook automatically, compose a new Instagram post and just before sharing it, turn on the Post to Facebook option, shown below. The Instagram post will now publish to both Instagram and Facebook.
Tip: As soon as you hit Publish, head over to Facebook and edit the status update to better match the style you use on Facebook. Also tag relevant Facebook pages and profiles in your post.
Posting your Instagram content on Facebook is a great way to get more organic reach. In addition to getting more eyeballs for your business and content, this tactic may also help you get more Facebook and Instagram followers.
Now all you need to do is get out there and take some Instagram-worthy photos and share them to Facebook.
What do you think? How do you share your Instagram content on Facebook? What kind of reach are you seeing? Please share your thoughts in the comments below.
Disclosure
: This post can contain affiliate links, which means that if you click a link and buy anything we suggested, we may earn a fee. Read more about Affiliate disclosure
here
.
We believe and sincerely hope that this post was helpful to you, please show your support by sharing it with your families, acquaintances, friends, and relatives who might be in a dire need of this help-guide via Facebook, Twitter, as well as on Instagram platform using the social buttons on this page.
Copyright And Warning:
Published contents (including posts and media) on this blog may not be reproduced, redistributed, republished either in whole or in part without due permission or acknowledgment from the Quick News Ng administrator.

The blog posts and other content on this blog is written and published with good intentions. If you own any of the content and believe that your copyright was violated or infringed, please ensure you contact us via [coolieecoldex(at)gmail.com] to file a complaint, and actions will be taken with an immediate effect.