Facebook Poke – Can't See Who Poked Me on Facebook – How to View Who Poked You on Facebook Mobile
Do you wish to find out who poked you on Facebook or you simply want to figure out how to poke those who poked you back?
This post will explains to you all there is to know about Facebook poke feature.
Let's get started on the topic of how to see who poked you on Facebook using desktop and or mobile device.
Unlike others are suggesting, the Facebook poking feature is still a functional one. Facebook pokes is not gone, at least not yet.
You can poke anyone on Facebook at any point in time you logged into your account and wishes to poke.
N/B: You cannot poke one person more than once, unless the person pokes back…. else some users will wake up to see one thousand pokes from a single friend. lol
If you do really want to see where Facebook has been hiding all your pending pokes including the pokes people poked you plus suggested pokes, be rest assured that this article will be of an immense help to you on this pokes finding journey.
Let us now proceed to finding out where and how to poke someone on Facebook with this guide!
How to Poke someone on Facebook
Facebook users are as a matter of fact allowed to poke their friends or friends of their friends on Facebook.
But, you should note that whenever an FB user pokes someone, the user who was poked will receive a notification about the poke… There's no such thing as silent poking… lol
So, How do you poke someone on Facebook?, to poke somebody on Facebook, do this:
Go to their Facebook profile
Click on their cover photo
Select Poke
How to View Your Pokes on Facebook
A "poke" on Facebook social networking website Facebook is used to bring in the attention of other users — there are no set guidelines about how pokes can be used. However, they can be used as basic tips, as friendly greetings, and for numerous other functions.
Friends who did poked you will be shown on the side of your Facebook News Feed when you first log in, and if you want you can decide to subscribe to get email alerts of pokes. You can decide to poke back or neglect poke message.
What is a Facebook Poke?
Some people have wrong understanding that poke on Facebook is symbol of disturbing or flirting. Following are the correct meanings of Poking at Facebook.

1. A "poke" is basically someone trying to get your attention It's one of the meaningless features that are used just to annoy someone.

2. If you poke someone not in your Facebook friends network and they poke back. You can view their profile even if your not their friend!

3. A poke is when you allow someone to see your Facebook profile for 3 days, so they can know who you are and hopefully add you as a friend.
Facebook Poke: Tips & Warnings.
Any Facebook friends of yours, any friends of friends and anyone who is in your Facebook cycle can poke you. The same guidelines is applicable to individuals that you have the ability to poke.
Cancelling a poke from notification will permanently dismiss poke. Note: Facebook keeps no long-term record of the pokes that you have gotten.
Where to check How Many Pokes You've Received
You can see how many pokes you've sent on your Facebook pokes page. It will begin showing your pokes activity with a friend after you've poked them more than once.
If you're having trouble finding your pokes page, visit this URL address https://facebook.com/pokes in your browser or click here
How to View "Pokes" on Your Facebook App
Before we had dating apps like Tinder or OkCupid, Facebook's "poke" function let users get the attention of others in its own unique way. For many, poking someone on Facebook was considered a form of harmless flirtation, and an expression of interest, similar to swiping right on Tinder—the person you've poked will know you're interested in some way, but nothing beyond that. They might respond, they might not. But, regardless, poking was a surefire way for a user to let their interest be known!
As Facebook grew, the poking function became more bothersome than useful, until the Facebook "poke" reached an almost ironic, cutesy stage, where people would "poke" each other for the sake of being funny. While we don't know what sort of social status poking someone holds these days, we can tell you that the poking function has been relegated to the world of Facebook apps, which many people rarely check.
Two Ways to Check Your Pokes
If you're looking to check your Facebook pokes, the first option is to open the Facebook app, and go all the way to the bottom of the screen, where you can click the "More" button. Then, go to the "Apps" button, and click again. Unless Pokes is one of your more frequently used apps, this is where it will appear. If you tend to use the app frequently, it may appear on the list of options when you initially click "More," maybe even showing up next to one of Facebook's more favored apps right now, "On This Day."
Once found, click the Pokes app, and there you are—you'll be able to see who has poked you recently, whom you've poked, and Facebook's suggestions for who you should poke! For example, if you look at a friend's page often, the Poke app will probably suggest you give this person a quick "poke."
The second way to check your pokes is to simply go to the search bar at the top of the Facebook Mobile app, and type in "Pokes." This should take you to the app itself, which will offer you the same options as the method described above.
Don't Poke an Eye Out!

Have you been poking anyone lately? While some users may find this Facebook feature downright obnoxious, others may still find it cute, or even flirtatious! Do you want to find out where you stand in the realm of Facebook pokes? Let us know your thoughts in the comments below, and see what other users are thinking!
How can I see the list of people who have poked me on Facebook?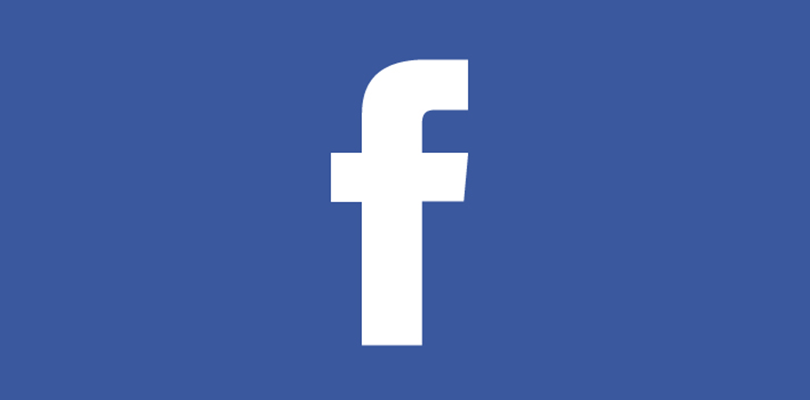 I have a question about Facebook and I know you'll be able to answer it for me.
I have a lot of friends and a bunch of them poke me on a regular basis. I'm talking maybe 30-40 pokes a day.
I don't have time to respond to all the pokes as they come in so I usually wait a few days and poke everyone back at once.
I've always been able to click the "Pokes" link on the left side of the screen but for some reason it's no longer showing up over there. Where did they move it to?
Answer:
To answer the question, Facebook is always changing things up on us and things can get confusing at times.
I've noticed that the "Pokes" link in the left-hand column seems to sort of come and go at random times. Right now it's being displayed on my page, but who knows about tomorrow, right?
I've found that sometimes when it's missing I'll find it "hiding" under the "More" link, but not always.
Luckily, there's an easy way to ALWAYS go straight to your "Pokes" list. Simply visit this URL:
https://www.facebook.com/pokes
That's the direct URL to the "Pokes" page and it never changes (well, at least they have never changed it in the past as far as I know).
I recommend that you bookmark that link so you'll always be able to get to it with a click of your mouse. But it's easy to remember the link if you ever need to type it directly into your browser's address bar. Simply append /pokes onto the end of the basic Facebook URL!
That's all there is to it. Now you know how to always find your "FB Pokes" page quickly.
Reference:
PSafe – How to View "Pokes" on Your Facebook App
Ricksdaily – Q&A: How can I see the list of people who have poked me on Facebook?
Please share this article with your friends on Facebook. Thank you!


We believe and sincerely hope that this post was helpful to you, please show your support by sharing it with your families, acquaintances, friends, and relatives who might be in a dire need of this help-guide via Facebook, Twitter, as well as on Instagram platform using the social buttons on this page.

Copyright And Warning: Published contents (including posts and media) on this blog may not be reproduced, redistributed, republished either in whole or in part without due permission or acknowledgment from the Quicknewsng administrator.

The blog posts and other content on this blog is written and published with good intentions. If you own any of the content and believe that your copyright was violated or infringed, please ensure you contact us via [coolieecoldex(at)gmail.com] to file a complaint, and actions will be taken with an immediate effect.